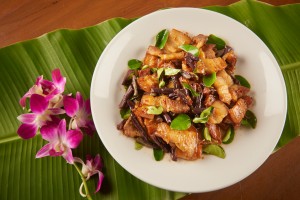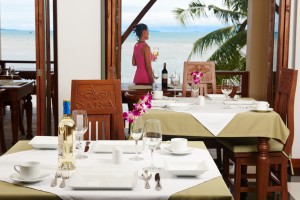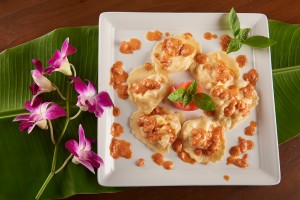 Dining Times & Service :



In-room dining and 24 hour food service.

All of our dining sits directly on the ocean with beautiful views of the bay as well as the mountains.
Live – Love – Life. Sara's kitchens create the sumptuous treats to go with
Discover all the delicious possibilities, gastro delights and sweet treats from Sara's kitchens. Savour a mix of authentic Thai, Italian and American real portioned fusion dishes or as stand-alone originals.
Founding family members of Sara Resort have fulfilled life in many interesting locations through-out the world from Hawaii to Firenze, Maryland to Germany and a number of diverse cities in Asia… and of course through-out Thailand.
The dishes served encompass the passions, lifestyles and philosophies from all of these unique places.
Cooking for us is more than just providing a meal to be enjoyed by guests or by friends and family, it's a celebration of who you are and where you are. A celebration of life.
Our menu is unique and spectacular. Combining western seafood dishes and extraordinary Thai – five levels of flavour in every hit – with a bit of genuine Italian cooking to delight your soul. Our fresh seafood is caught and purchased from the fishing boats as they come in off the ocean into a canal just minutes away. Our cold water Atlantic lobster and scallops are flown in from Boston and Maryland.
From an overstuffed Lump Fin Crab Cake to a mouth busting Chicken Marsala that will make your tongue dance and wish to have the recipe – to delicious, yet complex fusion dishes of all the cultures blended into pallet tantalizing gastronomic delights.
From all seats in our dining area and balcony tables one's eye can keep the freshly made Seafood Ravioli in the forefront and the encompassing 180 degree view of the pool, beach, bay and mountains in the background at the same time. Or enjoy delicious Sara cuisine in the comfort and privacy of your own Estate Suite – on your terrace or indoors on your day bed. Divine & sumptuous… Live – Love – Life. Its`s simple at Sara's.